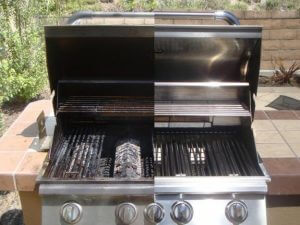 BBQ Cleaning  services should be handled by a professional. Our crew can be your BBQ and bond cleaners Sydney specialist that can do the job safely and reliably. Our technicians have over 10 years of experience, and they arrive ready to work.
A clean BBQ can give you tasty and healthy food. Regular cleaning of your BBQ can remove harmful bacteria that could transferred to food. Also we help you to clean any sticky and bondage through our bond cleaners Sydney.
We provide Professional BBQ Cleaning in Sydney.
Stove Top Cleaning
Fridge Cleaning
RangeHood Cleaning
Reliable, healthy & cost-effective
We believe in complete customer satisfaction. Our cleaning business in sydney is not just about giving the required services but doing it the right way. Reliability means your home or office gets the treatment it needs to make it a better place to live or work in. It also means saving customers time and efforts, so you take care of yourself while we take care of your home or office.